«CDS market is illiquid and controlled by maniacs» or whatever David Viniar said on the Goldman conference call yesterday.
Denne uttalelsen er en fantastisk studie i selvinnsikt fra Goldman Sachs' Chief Financial Officer. Goldman er- og har siden 2007, nemlig vært en av de største aktørene i nettopp CDS-markedet (markedet for kjøp og salg av kredittbeskyttelse på obligasjoner).
Fristelsen er derfor for stor til å ikke gjengi Viniar's uttalelse og samtidig illustrere poenget med å vise kursutviklingen på Goldman Sachs sammen med utviklingen på den mest omtalte CDS-indeksen.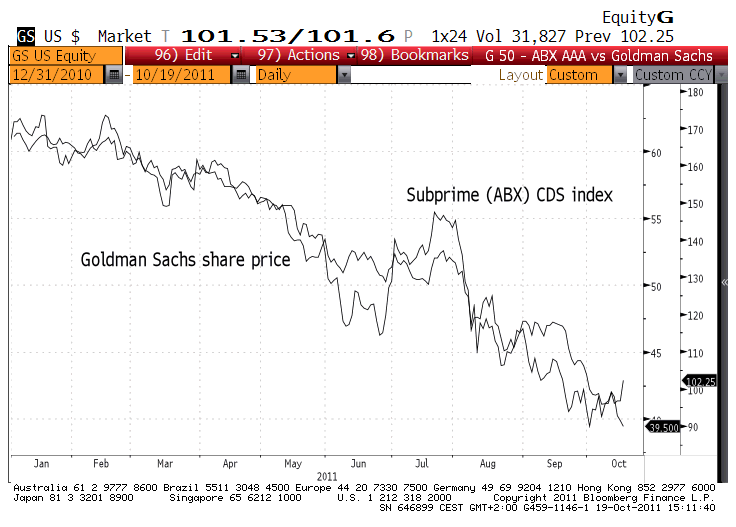 Hvis du ønsker å bli oppdatert hver gang det legges ut et nytt innlegg, kan du legge inn eposten din her.